Connect Event Hosted by the YP's
This event is for all prospects and current members looking to connect!

Thursday, June 6, 2019
6:00 PM - 9:00 PM (EDT)
This is a FREE event for industry professionals looking to connect and learn more about BAAA. Join us! RSVP is required.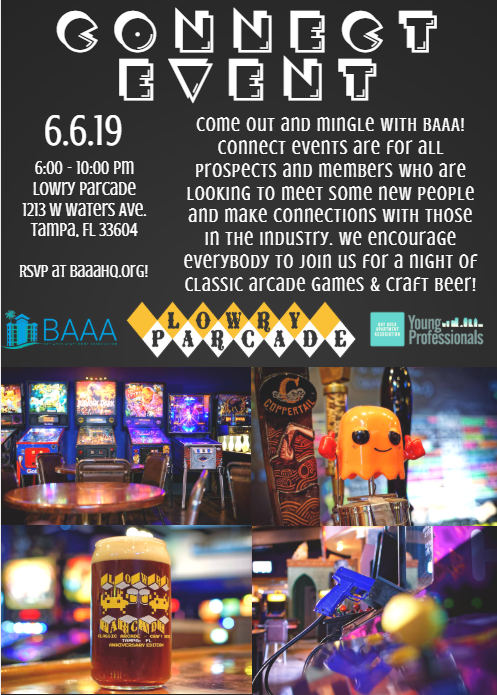 $150 Connect Sponsorships open.
Signage & Verbal recognition included.

For More Information:

P.O. Box 151958
Tampa, Florida 33684
(813) 882-0222