Annual Tradeshow
The Tampa Bay area's premier industry trade show.

Pictured: 2019 Trade Show

2020 Trade Show Information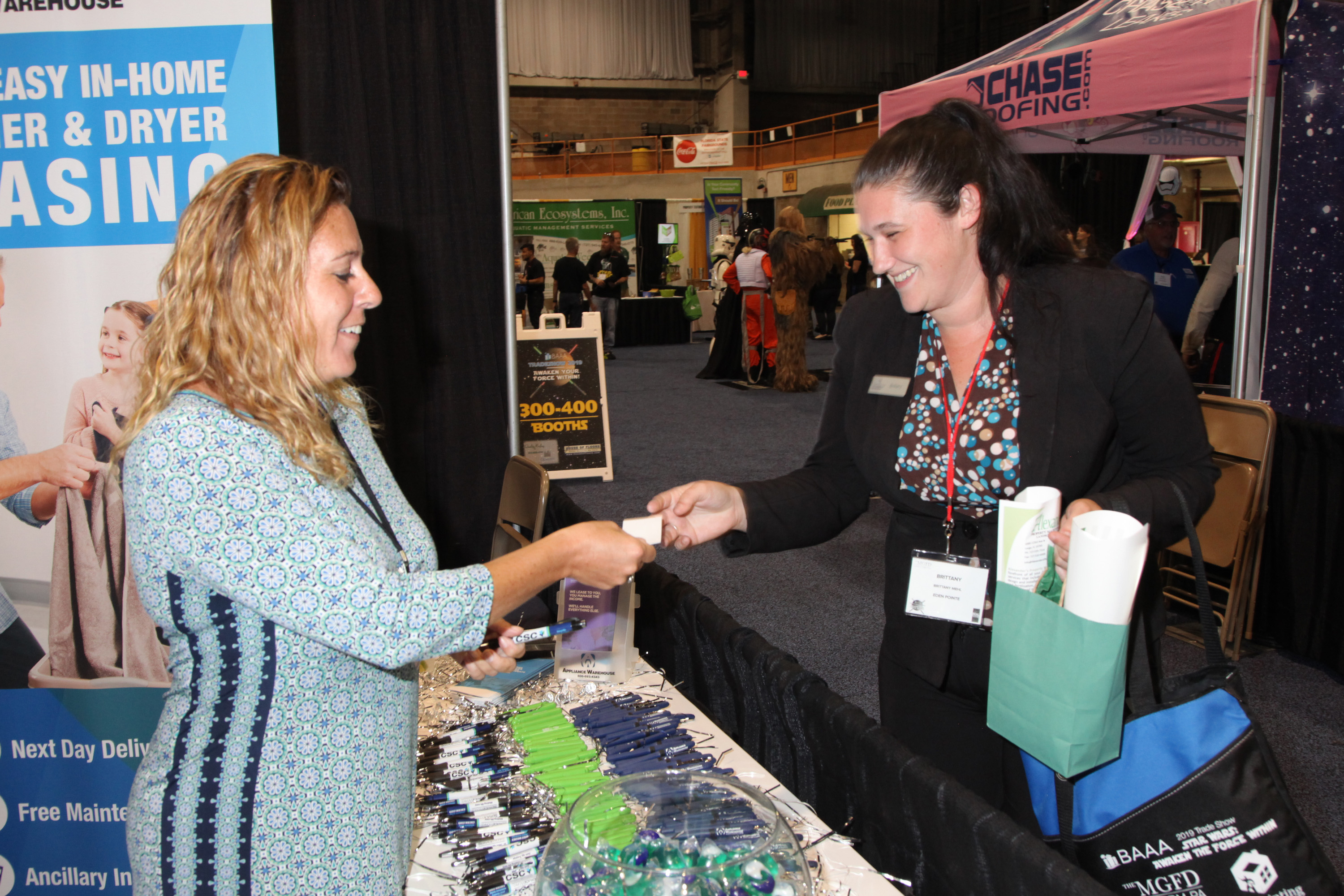 Important Dates
January 17: Deadline for Platinum, Gold and Silver level sponsorship commitment.
January 20-21: Premier Sponsors priority booth selection via appointment
January 27: Exhibit space selection begins for all suppliers at 12PM EST on this page.
August 26: BAAA Trade Show: Around the World!
Exhibitor booth layout, booth prices, ticket prices & more:
DOWNLOAD TRADE SHOW PROSPECTUS rules & regulations
We're sold out for booths!
ATTENDEES:
REGISTRATION PAGE FOR ATTENDEES 
Frequently Asked Questions
Can non-members exhibit?
YES! After paying the $425.00 non-member exhibiting fee (It's $472.50 to join as a Supplier member).
How many attendees does this event attract?
In past years we've had 700-900 people in attendance.
Can Suppliers attend the show if they are not exhibiting?
NO. All suppliers who attend must be exhibitors. Suppliers are not allowed to attend if their company does not have a booth at the show.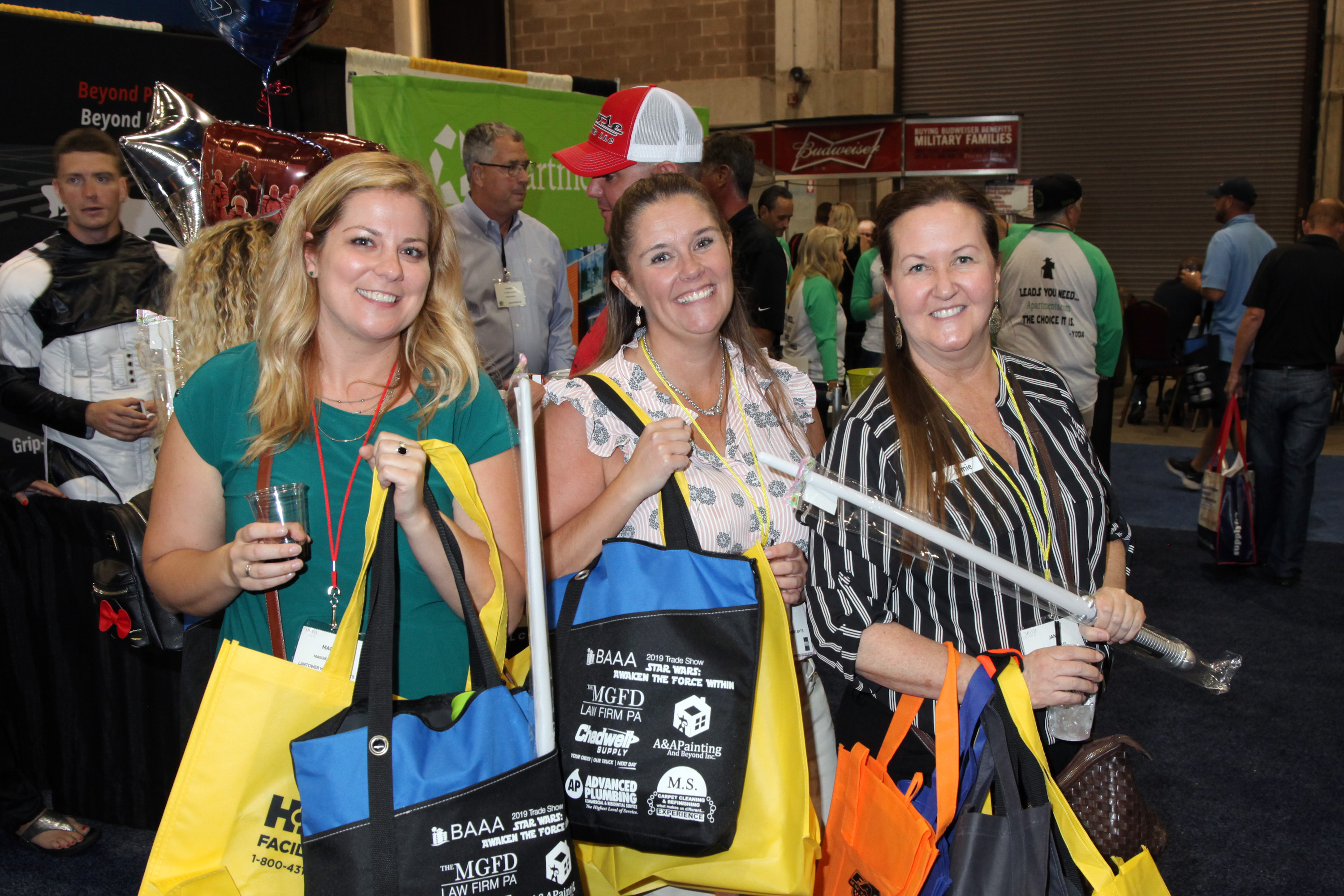 2019 Tradeshow Recap
Thank you for attending the 2019 Annual Trade  Show: Awaken Your Force Within! We are pleased to announce that we sold out booth space for  exhibitors and had 700+ multi-family attendees! Thank you to all of our  sponsors, attendees, photographers, and everyone else involved! We can't wait to see you again in 2020!
Check out pictures from the 2019 show below!