BAAA - Ask Us Anything!
Ask the BAAA staff, Board and Ambassadors ANYTHING!
---
Category: General Membership Meetings
BAAA- Ask us Anything!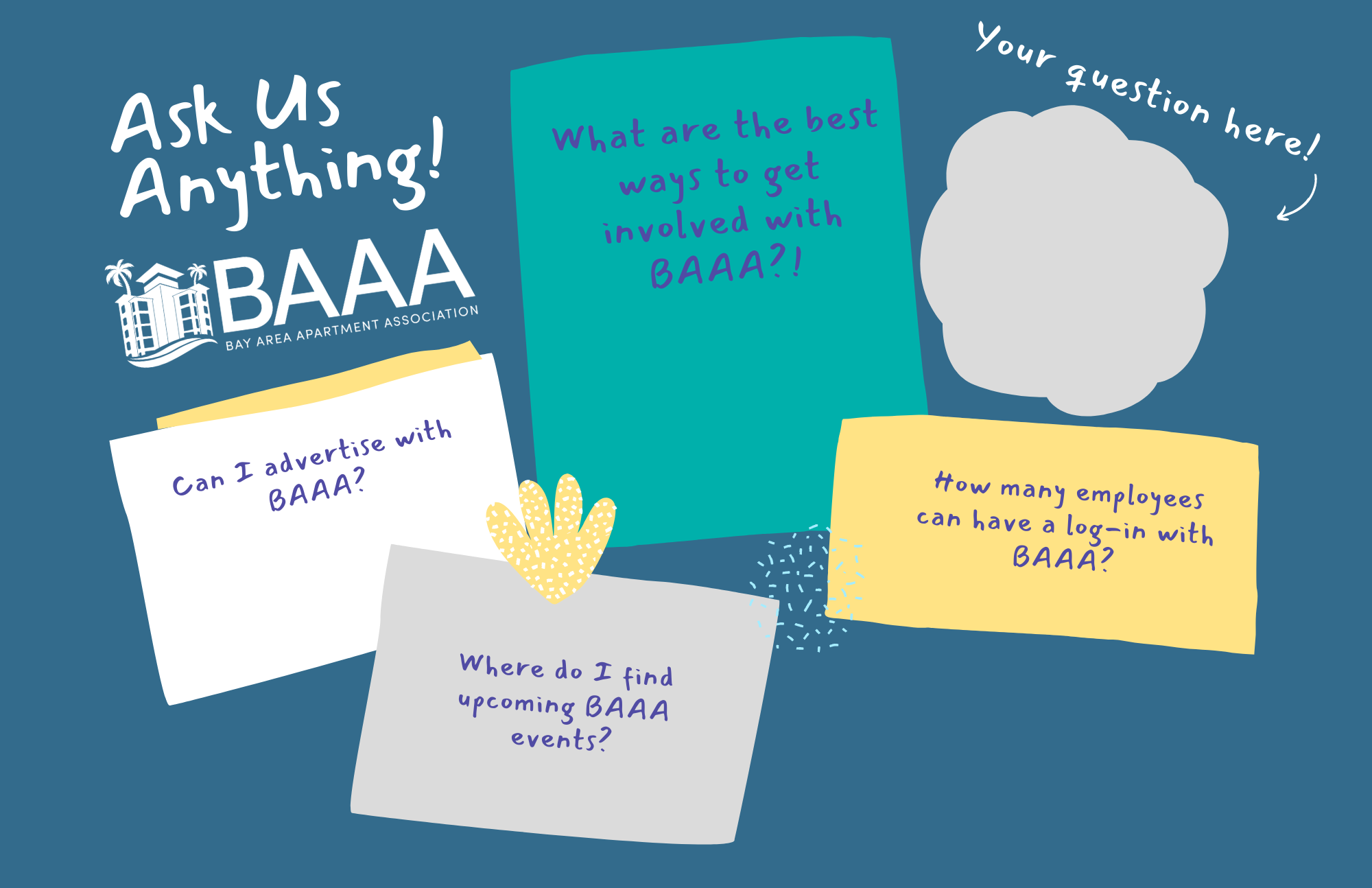 Make your membership work for you!
Are you new to BAAA? Do you have questions about how to maximize your membership? Thinking about getting more involved, but don't know where to start? Join members of the BAAA staff, Board of Directors, and Ambassadors in this 90 minute "ask us anything" session.

We are proud to welcome you to our NEW Professional Development Center for this in person event!
Be prepared to meet other new members, get answers to your questions and learn more about BAAA all in one place!

For More Information: