Product/Service Council Meeting
---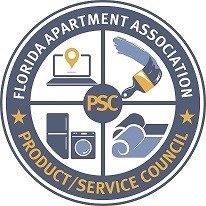 Sales: From Prospects to Closing
Meeting Room Location: Avalon Ballroom II
Join fellow suppliers for this vibrant program followed by a cocktail reception with industry leaders.
---
Get More Prospects in Your Pipeline
One of the hardest things to do in business is to get from lead to customer. How do you avoid a pile of business cards that go nowhere after a networking event? Learn innovative and creative ways to position more, compete less, and build connections through networking.
Jennifer Darling has been in sales and sales management her entire professional career. After receiving a graduate degree in business management, she went on to increase sales, profits, and productivity at media affiliates FOX, NBC, CBS, and Comcast.
---
Speak to Close: Where Sales Techniques Meet Presentation Skills
Many organizations that already have a sales foundation realize that presentations might be getting in their own way. Learn the seven biggest mistakes that get in the way of closing, mental focus systems to eliminate fear and create calm and comfort, and how storytelling creates results.
Jess Todtfeld is president of Success In Media Inc., a leading business communication, and media training authority. He helps business executives, spokespeople, and others to communicate better and create tangible outcomes.
---
Registration for this educational program and networking reception are complimentary for all supplier members of FAA affiliates. A brief PSC business meeting will take place between the two sessions.
Registration for this event is mandatory.
---