Financial Boot Camp - 2019
Early Registration ends: July 5th
DEADLINE: July 12th
---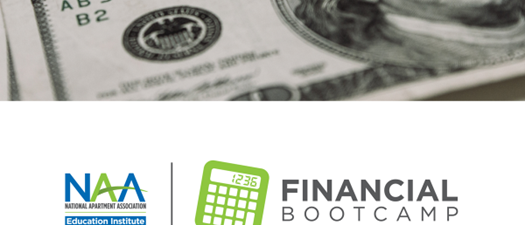 FINANCIAL BOOT CAMP!
This seminar is for EVERYONE!
Manager, Assistant Mgr., Maintenance Supervisor & Associate Members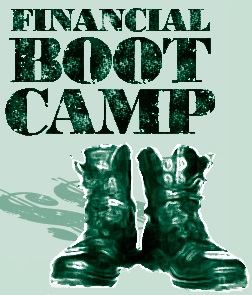 BE PREPARED! 
Monthly Variance Reporting     Market Research Analysis     
Budget Season     Cost Analysis    
NALP, CAM, CAPS, CAS & CAMT Credentials
Advancement Opportunities & more... 
Property Management Calculations covered:
Closing Ratio
Resident Turnover Rate
Physical Occupancy
Economic Occupancy
Variance Percentage
Rent Increase Percentage
Percent Change

Calculating Area
Breakeven Occupancy
Operating Expense Ratio
Loan-to-Value
Rate of Return
Cap Rate
REGISTRATION DEADLINE: July 12, 2019
Early-Member: $89 (till July 5) - Member: $99 (July 6-12)
NON-MEMBER: $119 
Instructor: Rose Alcala (Royal Ameerican)
Earn 3-CEC's towards NAA Credential Renewals
LOCATION: 5301 W Cypress St., Tampa 
ARRIVE: 8:30am
Agenda
July 18
8:30 AM - 9:00 AM

Check-In/Coffee

9:00 AM - 12:30 PM

SEMINAR


ARRIVE EARLY - Seminar starts at 9:00am
THANK YOU TO OUR SPONSORS!
CLICK for DETAILS   See registration to purchase

CANCEL POLICY: 
Email Debra@baaahq.org prior to "EARLY"REGISTRATION" DEADLINE 
NO REFUNDS after Early Registration deadline or for No-shows!
An alternate may be sent (Give NAME of replacement at registration desk)
 MEDIA POLICY:
By registering for this event, you are authorizing the Bay Area Appartment Association to reproduce, copyright, use, publish, and/or display, now and hereafter, your personal image, name, likeness, photograph(s), testimonial for any legitimate association purpose for print and electronic usage.
For More Information: