Certified Pool Operator (CPO) - Exam retake
FULL PAYMENT DUE AT REGISTRATION
(NO-refunds)
---
Tuesday, September 17, 2019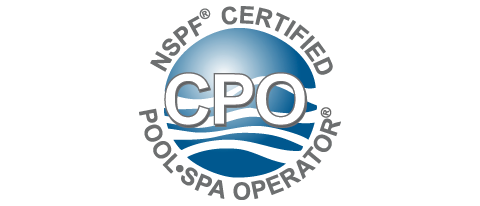 "CPO (Certified Pool Operator) EXAM-RETAKE"
Instructed by: Vann Flippen (Chadwell Supply)
DATE: Sept 17, 2019
MEMBER: $169 - NON-MEMBER: $189
PAYMENT REQUIRED at REGISTRATION
ARRIVE NO LATER THAN: 12:30pm
EXAM: 12:45-4:00pm (3-hr open book)
BRING: MUST BRING YOUR STUDENT CPO BOOK & ID!
LOCATION: 5115 Joanne Kearney Blvd., Tampa (Chadwell Supply)
Agenda
September 17
12:30 PM - 12:45 PM

CHECK-IN for CPO Re-take exam


Must Arrive by 12:45pm to take exam!
12:45 PM - 4:00 PM

CPO RE-TAKE EXAM


BRING YOUR STUDENT BOOK!
CANCEL POLICY:
Email Debra@baaahq.org a minimum of 8-days prior to class start.
NO REFUNDS for LATE Cancels or No-shows!
An alternate may be sent (Give NAME of replacement at registration desk)
MEDIA POLICY:
By registering for this event, you are authorizing the Bay Area Appartment Association to reproduce, copyright, use, publish, and/or display, now and hereafter, your personal image, name, likeness, photograph(s), testimonial for any legitimate association purpose for print and electronic usage.
For More Information: