Certified Pool Operator (CPO) - Fall 2019
2-Day CPO Class -Exam on Day 2
---
Tuesday, August 13, 2019
at
8:00 AM (EDT)
to Wednesday, August 14, 2019 at 5:00 PM (EDT)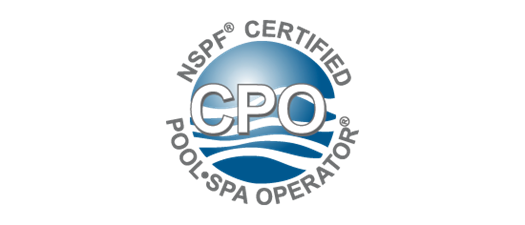 CERTIFIED POOL OPERATOR (CPO) - FALL 2019
2-day Certification Course
  August 13 & 14, 2019
     FULL PAYMENT & Registration DUE: August 9
EARLY: $289 (Till Aug 2) LATE: $299 (till Aug 9)
NON-Member Price: $389 
CHECK-IN: 8:00am (daily)
CLASS: 8:30am - 5:00pm (daily)
PLACE: 5115 Joanne Kearney Blvd. (Chadwell)
ABOUT THIS COURSE: 
This CPO course covers Florida (and many other states) Law 64E-9.018 - Public Pool Service Technician Certification. Offered through the National Swimming Pool Foundation (NSPF) with a certified NSPF Instructor.  Exam is given after lunch on 2nd day and graded at completion.
Course is taught in English
Study Materials available in Spanish upon request
Certified Pool Instructor: Vann Flippin
National Swimming Pool Foundation, Lic# 32*100914
Agenda
August 13
8:00 AM - 8:30 AM

Day 1


Check-In/Coffee
8:30 AM - 5:00 PM

Day 1


CLASS (lunch provided)
August 14
8:00 AM - 8:30 AM

Day 2


Check-In/Coffee
8:30 AM - 5:00 PM

Day 2


Class & Exam (Lunch provided)
THANK YOU TO OUR SPONSORS!
CLICK FOR DETAILS  See registration to purchase
CANCEL POLICY: 
Email Debra@baaahq.org prior to "EARLY"REGISTRATION" DEADLINE 
NO REFUNDS after Early Registration deadline or for No-shows!
An alternate may be sent (Give NAME of replacement at registration desk)
 MEDIA POLICY:
By registering for this event, you are authorizing the Bay Area Appartment Association to reproduce, copyright, use, publish, and/or display, now and hereafter, your personal image, name, likeness, photograph(s), testimonial for any legitimate association purpose for print and electronic usage.
For More Information: