Certified Apartment Supplier (CAS) - 2019
"ONLY" CAS Class in 2019
JUNE 4 & 5 (all day) - June 17 (till 11:30am)
---
Tuesday, June 4, 2019
at
8:30 AM (EDT)
to Wednesday, June 5, 2019 at 5:00 PM (EDT)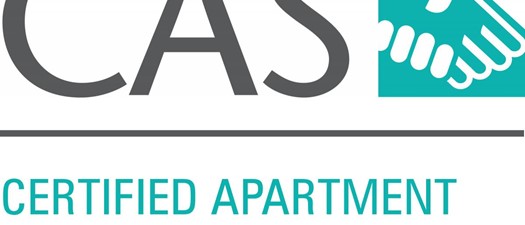 CERTIFIED APARTMENT SUPPLIER (CAS)
2019 (3-day course) 
REGISTRATION/PAYMENTS DEADLINE: MAY 17, 2019
MEMBER-Early: $629 (till May 5)/
MEMBER: $729 (May 6-17)
 ************** 
EMAIL COMPLETED REGISTRATION FORM TO: Debra@BAAAHQ.org  
CLICK HERE FOR REGISTRATION FORM 
***************
                                 DATES & TIMES:
                                        June 4 & 5 (8:30am-5:00pm) 
                                         June 17 (8:30am-11am)
                                 LOCATION: 5301 W Cypress St. (Tampa Housing Authority)                                     
Credential Program Synopsis
A valued supplier partner has a deep understanding of the apartment industry. This course helps you gain that insight so you can better position your products and services to meet industry needs. This course is ideal for new salespeople and helps industry veterans gain further knowledge of apartment community operations.
Earning CAS allows you to network with your peers from other companies, learn about the benefits and activities your local apartment association offers and engage in apartment association meetings and events. The course is an opportunity for suppliers to hear the everyday challenges faced by apartment-manager customers.
To obtain the CAS credential, candidates must complete the following requirements:
Complete the SUPPLIER SUCCESS Course
Employment within the apartment industry in a supplier position
Successful completion of all CAS coursework (totaling 26 hours)
Meet all examination standards within 12 months of declaring candidacy
You'll learn about:
Applicant screening, leasing contracts, and move-ins
Rent collection, lease renewal, the move-out process, lease termination, and eviction
Property management systems and their functions
How community managers create a positive fair housing environment
Minimizing risk through inspections, preventative maintenance, safety programs, and documentation
Addressing property and environmental hazards and crime
Analyzing property financial operations and underperformance
Monitoring property performance to achieve an owner's investment goals
Maximizing net operating income
 Once you have successfully completed the program, you'll have the following Credential Benefits:
Listed with NAA as CAS (renew annually)     

Annual subscription to units magazine

Discounted prices for industry products

Credential certificate, pin and renewal wallet card      

CAS credential logo use on business stationery 

RENEWAL is annual - Requires renewal fee and 3-CEC's each year 
Agenda
June 4
8:30 AM - 8:30 AM

Check-In & Coffee


SAME for CAS DATES: June 4, 5 & June 17
9:00 AM - 5:00 PM

CLASS - Lunch Provided


June 4 & 5: SAME June 17: till 11:30am ONLY

CANCEL POLICY: 
Email Debra@baaahq.org prior to "REGISTRATION DEADLINE" 
NO REFUNDS after Early Registration deadline or for No-shows!
An alternate may be sent (Registration form required)
 MEDIA POLICY:
By registering for this event, you are authorizing the Bay Area Appartment Association to reproduce, copyright, use, publish, and/or display, now and hereafter, your personal image, name, likeness, photograph(s), testimonial for any legitimate association purpose for print and electronic usage.
For More Information: