Appliance Troubleshooting & Repair - Fall 2019
LIMITED SEATING!

---
Wednesday, October 23, 2019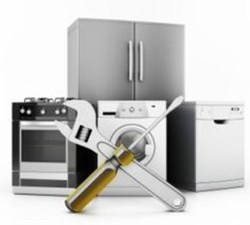 APPLIANCE Troubleshooting & Repair
 DATE: OCTOBER 23, 2019
EARLY REGISTRATION & FULL PAYMENT Deadline: Sept 22, 2019
EARLY: $89 (Till Sept 22)/ LATE: $99 (Sept 23-Oct 18)
NON-Member: $119
LOCATION: 5115 Joanne Kearney Blvd., Tampa (Chadwell Supply) 
CHECK-IN:  8:30am - 9:00am
CLASS: 9:00am - 5:00pm (lunch provided)
 Appliance Troubleshooting and Repair Seminars provide students with the skills and experience to service major appliances. There is both classroom and hands-on instruction(on new style appliances). Students learn tips and ideas to work more efficiently, trouble-shooting techniques from assembly to electrical schematics, and how to read and understand error codes to make them a better technician. 
INCLUDES: Stove, Refrigerator, Dishwasher & Washer/Dryer 
Instructed by: Vann Flippen - Chadwell Supply
Agenda
October 23
8:30 AM - 9:00 AM

Check-In/Coffee

9:00 AM - 5:00 PM

Classroom & Hands-On


(Lunch Included)
THANK YOU TO OUR SPONSORS!
CANCEL POLICY:
Email Debra@baaahq.org prior to "EARLY"REGISTRATION" DEADLINE 
NO REFUNDS after Early Registration deadline or for No-shows!
An alternate may be sent (Give NAME of replacement at registration desk)
 NOTE:
By registering for this event, you are authorizing the Bay Area Appartment Association to reproduce, copyright, use, publish, and/or display, now and hereafter, your personal image, name, likeness, photograph(s), testimonial for any legitimate association purpose for print and electronic usage.
For More Information: