Budget Central: Your Go-To Guide for Multifamily Budgeting!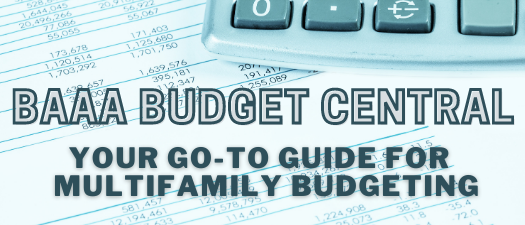 Monday, August 10, 2020
at
8:00 AM (EDT)
to Thursday, December 31, 2020 at 5:00 PM (EST)
We know that most of our community members are doing budgets and we wanted to make it easy for you to get proposals from supplier partners.



To make this easy for you we have launched Budget Central, BAAA's guide for multi-family budgeting! Here you can see our partners in the marketplace and even participate in discussions with other property management professionals about needs you have and questions you need answers to.



Use the

registration link above to register for a homebase account

and you will receive an activation email shortly afterwards to access Homebase and start using all the perks!
For More Information: