May 2016 Edition - Bayline Magazine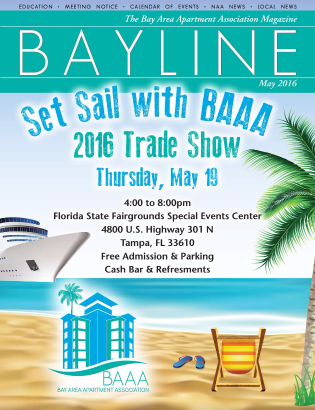 Join us as we prepare for the 2016 Annual Trade Show this month. Read all about sponsorship opportunities for our vendors, what to expect at the event, and other trade show surprises! In addition, read about our successful volleyball tournament, our legislative education, and much more!
Who or What Are People Developers?
What Emotion Did You Broadcast Yesterday?
Volleyball Sponsors & Photos
Golf Outing
1st Quarter Survey
...and more!