March 2016 Edition - Bayline Magazine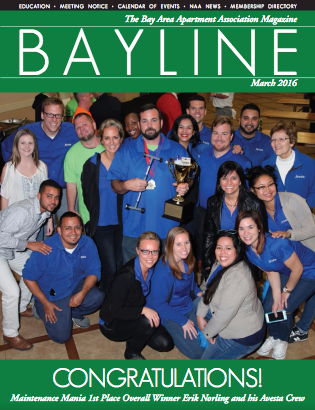 First things first... a huge thank you goes to our Maintenance Mania particpants and a well-deserved congratulations to the winners! We had over 85 competitors try for the chance to compete at the NAA Education Conference in San Francisco. Want to learn more about the competition and other recent and future events? Wait until you read everything else we have to share with you!
Maintenance Mania Winners
Trade Show Exhibitor Package
National Multifamily Day
Relay for Life
Spikes for Tykes Volleyball
...and more!