June 2016 Edition - Bayline Magazine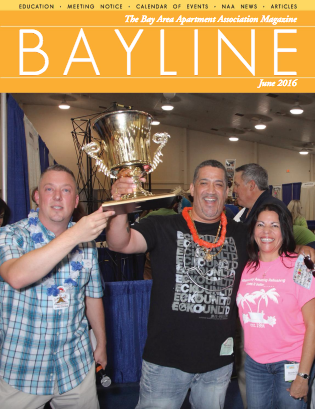 Summer is on its way and here at BAAA, we are ready for some fun in the sun! We're getting ready for our golf tournament, the perfect way for our members to spend a sunny day. In this month's edition, you can also read about more exciting things happening with BAAA. For example, on this month's cover, Miguel Robles with Lucerne Apartments receives a trophy for being one of the first of two winners of the BAAA Cruise from the Ports of Call Contest at the Trade Show. Want more? Read on!
National Safety Month
Trade Show Photos
Auction Information
5 Reasons to Resuscitate the Pen and Paper
...and more!