Celebrating Hispanic Heritage Month - Interview with Isorys Dilone
Date posted
October 12, 2021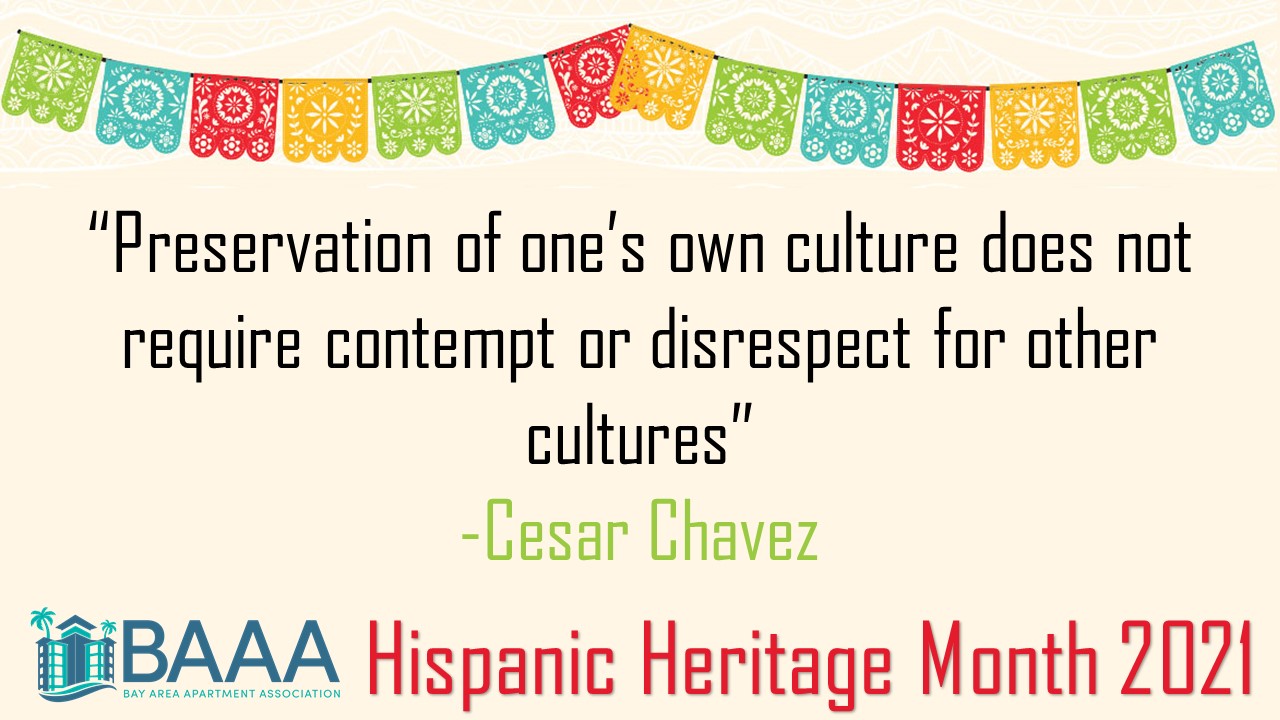 Hispanic Heritage Month is celebrated from September 15 through October 15. As part of BAAA's celebration of Hispanic Heritage Month, Government Affairs Director Eric Garduño is conducting interviews of BAAA members to learn what Hispanic Heritage Month means to them, and to learn about their experiences in our industry. This week's interview is with Isorys Dilone, Executive Vice President, General Counsel and Compliance of Valet Living.

How do you celebrate Hispanic Heritage Month?

I like to celebrate the month by learning more about what it is we are celebrating and why. Being from the Dominican Republic, Hispanic Heritage Month has a very personal connection to me. I also know the Dominican perspective of being Hispanic is just a small portion of the richness of Hispanic culture. So, I take this time to learn more about Hispanic culture, history, and experiences.

What are some of the things you have learned in your exploration of Hispanic culture?

There are just so many historical influences that have gone into Hispanic culture. Take my background for example. The Dominican Republic shares an island with Haiti, but the two countries couldn't be more different because of their differences in colonization. Still, my surname is French in origin. There is a lot of history behind this. Or look at Mexico, and the strong influence the native population has on the culture there. The Aztecs and other native groups had their own systems, languages, and architecture before the Spanish arrived, and that influence is still clear today. Then compare that to a county like Argentina, which had a lot of Italian and German immigrants. When I traveled to Argentina, Mexico and other LATAM countries, I had to adjust my Spanish because some words and phrases I commonly use meant completely different things. So, there are differences, but I think these differences are also strengths that have allowed Hispanics to be so successful in the United States.

Speaking of success, you are Executive Vice President and General Counsel to a major supplier in our industry. What is a typical day like for you?

Well, my day never ends up being what I expect because there is always so much going on. My position oversees the entire business. That includes current operations, regulatory and legal compliance, strategic initiatives, and transactions and acquisitions. In short, my work entails keeping the day-to-day operations running smoothly and looking for ways to grow the business. I start my days addressing the things that have the biggest impact on our business and our people, and then I carve out time to work on the more strategic aspects. I do need to stress that I have a great team working with me on all these things, and the work couldn't be done without everyone's contributions.

Before joining Valet Living, you were working for a global company in Miami. What made you decide to make the move to Tampa and join the Valet Living team?

This company has a very special culture that is focused on creating possibilities for growth and development of its associates at all levels, and that spoke volumes to me. For example, we have ValetU which provides university level training for our associates. Just last week we ran a program about "How to be an Influencer." One of my legal colleagues took the training, and she was blown away. She said it could have been a course in law school. Then there is the Diversity and Inclusion Council, which I am a founding member of. Like other companies, we formed our Council after the George Floyd case became national news. Through the Council, we have started a mentorship program and brought implicit bias training to the company. The Council's goal is to create a work environment where the people who choose to be part of our family are given the resources and space to be who they are and to be respected for that. This sounds great, but it is hard work. It means being open to the experiences of others, and to the diversity of thoughts that people bring to the table, whether or not you agree with them.

Looking back to when you first went to college, did you ever imagine being in the position you are now?

Not in a million years. At the time, my plan was to go into international law so that I could defend human rights around the world. I was devoted to this path, participating in Model United Nations and even helping a professor write a book on the subject. Then in law school, my corporate law professor helped me realize that a person could have as much impact, if not more, working in the private sector. This really opened my eyes on how this different path could be a much more efficient way of helping people and having an impact on society. My motivation stems from helping people, and I approach my work as a servant leader. This personal passion strongly influenced my decision to join Valet Living, because they stand behind their commitment to improve their associates' lives.

What are you currently reading?

I am usually into two books at any given time, with one on a business topic. Right now, I am reading The Ultimate Question by Fred Reichheld. The book is about how to provide great customer service, which is the secret to success for a lot of businesses today. The other book I read is for fun, and as part of Hispanic Heritage Month exploration, I dusted off my copy of 100 Years of Solitude by Gabriel García Márquez. I have read that book at different points in my life, and I get something different out of it every time. It is a brilliant piece of work and I am excited to see what I gain from it this time.

Before joining Valet Living, you have lived in places like New York, Washington DC, and Miami. How does the Tampa Bay area compare?

I have now been here three and a half years and I have fallen in love with Tampa Bay and especially its people. Everyone is so friendly and caring. On weekends you will find me somewhere near the waterfront. I love to explore, and I am constantly looking for new places to visit and new restaurants to try. I am also a foodie and was pleasantly surprised to find world class cuisine everywhere I go. For instance, the Korean BBQ in the Town & Country rivals anything you would find in New York. I also like to cook and experiment in the kitchen, so I am always at farmers markets like the St. Pete Farmers Market on Saturday mornings, the monthly Hyde Park Village market, or Bearss Groves in Carrollwood. My friends from New York and Miami said I would miss those places, get bored with Tampa, and move back. Well, I couldn't be happier here and I do see myself being in Tampa for years to come.