Five Things Black and Latina Women Staff Need to Hear From You
Date posted
August 10, 2022
Five Things Black and Latina Women Staff Need to Hear From You - Celebrating Hispanic Heritage Month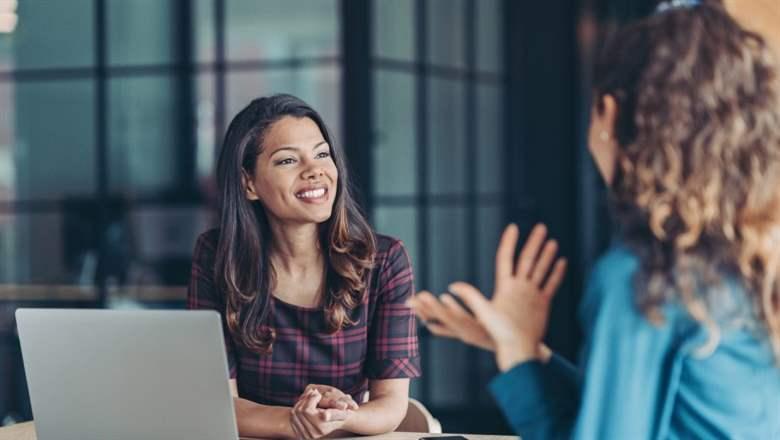 August 8, 2022 By: Danielle Baron, CAE and Mariama Boney, CAE
Many associations have worked hard in recent years to create workplaces that are diverse, equitable, inclusive, and accessible. Still, they often struggle to retain employees from underrepresented backgrounds because leaders haven't heard and responded to their needs. Here's what to listen for.
With calls for real strides in workplace diversity following the murder of George Floyd in 2020, many associations started, continued, or advanced and expanded their initiatives in diversity, equity, inclusion, belonging, access, and accessibility (DEIA). Today, amid the tight job market, the search for diverse talent is fierce, with many association job listings explicitly encouraging members of underrepresented groups to apply.
While a lot of the focus has been on recruitment, little is being said about employee retention and engagement—the backbone of any successful, long-lasting DEIA initiative. If you are committed to attracting individuals from underrepresented groups, you should "walk the talk" and invest more time and resources to help these professionals stay, right?
Ideally, yes. Unfortunately, that isn't what we're seeing. Instead of looking at the last two years as a successful experiment to develop equitable hybrid and remote work options, to advance DEIA learning, or as an opportunity for workplace innovation, many leaders are eager to bring teams back to the office as if it's 2019. At the same time, many members of underrepresented groups are burned out from having shouldered many of the culture and climate issues, such as exclusion, stress, burnout, microaggressions, gaslighting, and salary inequity, which intensified by the pandemic.
Over the last two years, Latinas left the workforce at alarming rates, and their return is projected to be slow. Many women of color do not want to return to the office, individuals with disabilities must proactively request reasonable accommodations, and approximately 45 percent of LGBTQIA+ employees don't feel safe to come out at work. Saying that you want to attract Black women and Latina employees is one thing. Taking action to provide visible support, interrupt bias and hostility, expand professional development, and halt microaggressions by fostering a truly inclusive and equitable workplace is something entirely different.
What You Can Do
Being a workplace that fully embraces DEIA requires courage, humility, and continuous improvement. At the most basic level, it requires leaders to understand what their diverse employees need from them. If you consider and act on their needs, your association can become a magnet for the diverse workforce you seek. Based on what we are hearing from pulse-check surveys and conversations with executives on the dynamics that attract—and successfully retain—members of underrepresented groups, here is what is likely being asked of you:
Partner with me. You hired me because I have a lot to offer, so trust me to do the job. Engage with me by giving me a safe, bias-free space to succeed. Believe my experiences with racism and discrimination at the workplace and take action to address them. This will allow both of us to learn, lead together, and grow as individuals and leaders.
Listen with me. Honor my leadership style and provide sponsorship. Give me the opportunity to offer you my honest assessment. Be open to receive candid feedback and to initiate courageous conversations on effective practice. Share your direct feedback and insights too, in a nonjudgmental and genuine manner, so we can develop and advance.
Guide me. Set clear expectations and let me do my work in my unique way. Offer a pathway and avoid getting "into the weeds." Don't cross over into the micromanagement lane or passive-aggressive zone. You can allow me to learn from mistakes as well as be vulnerable with me. I also want what's best for the organization.
Value me. Honor my expertise and affirm that I am not expected to be perfect. Don't take credit for my work. Appreciate the extra hours I put into the work we do and the commitment I have to the organization. Say thank you and support my need for professional growth.
Care for me. I work hard. I'm committed to give my absolute best all the time. Show me that I matter—as an employee and, above all, as an individual. Allow me to prioritize my mental and physical health. Lead by example and respect my time away or the need for downtime. Celebrate my contributions and honor my struggles by sending a card, sharing a gift, giving me a bonus, or offering me some personal space to just breathe.
Acting upon and engaging in listening with these tenants will contribute to building trust, psychological safety, and positive workplace climate - ultimately an association that attracts and retains talent. Delivering on this ask allows for the sense of purpose, connection, and belonging to accelerate inclusion initiatives and innovation. Once employees feel that they can be their authentic selves, they can maximize results as well as do the best work of their careers and for the association.
Learn More
Danielle Baron and Mariama Boney will join panelists Pamela Green and Tamela Blalock, CAE, at the session, Getting a Grip on the New World of Work, at the ASAE Annual Meeting & Exposition in Nashville, Tennessee, on Monday, August 22. To learn more or register, visit the conference website.
Originally posted on https://www.asaecenter.org/resources/articles/an_plus/2022/08-august/five-things-black-women-and-latina-staff-need-to-hear-from-you