Electric Vehicle Ordinance Being Considered in St. Pete
Proposed EV Requirements Would Apply on All New Construction
The City of St. Petersburg is considering adopting an update to their existing Electric Vehicle (EV) ordinance that would establish requirements on all new construction projects - residential and commercial - to incorporate Electric Vehicle infrastructure in a minimum number of parking spaces. As noted in an April 2021 article in NAA's Units Magazine, GM announced it will cease producing gas-powered vehicles by 2035, opting for zero emission vehicles like EV cars. Apartment developers are responding to trends like this by "adding more electric charging stations, and some developers are adding stalls equipped with charging stations that can lead to a premium monthly fee."
A copy of a presentation on the market changes fueling consideration of this ordinance, as well as details around the ordinance are AVAILABLE HERE. Key slides from the presentation are provided below.
The City of St. Petersburg has initiated a survey to hear the community's thoughts regarding this proposal, as well as your current experience with electric vehicles. You can TAKE THE SURVEY HERE.
If you would like to be part of BAAA's engagement on this issue, please reach out BAAA's Government Affairs Director Eric Garduno at GAD@baaahq.org.
Differences Across EV Readiness Tiers: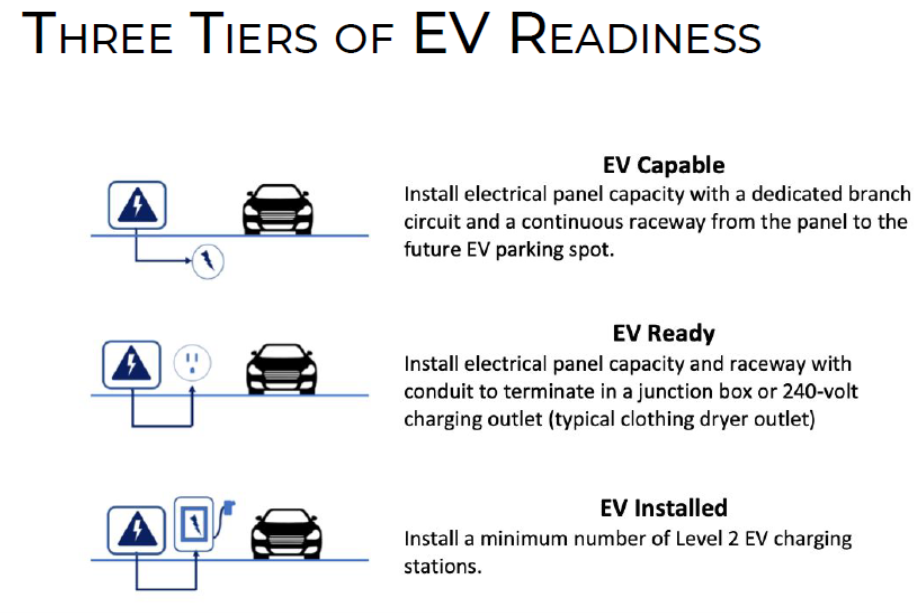 Current EV Parking Requirements: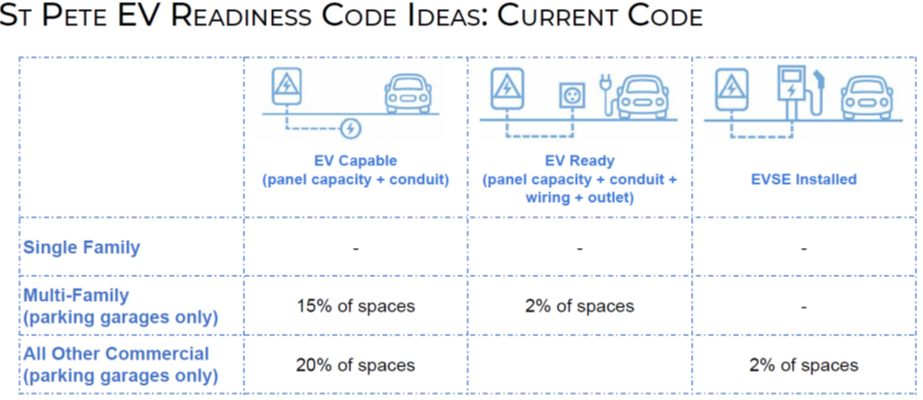 Possible/Proposed EV Requirements: