August 2016 Edition - Bayline Magazine
Date posted
August 1, 2016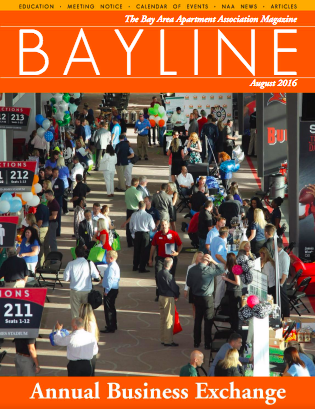 It's been a long, hot summer, but things are just heating up in 2016 for BAAA! This month's edition will bring you more government action updates, more education, more ways to connect, the list goes on. Be sure to read the President's Message on ending veteran homelessness to see how you can help! Read on for more!
FAA Maintenance Legislation FAQs: Information on HB 535 for the Apartment Industry
5 Customer Service Tips...Worth Being Reminded About
Business Exchange Photos
Closing isn't Everything - But it's Close!
...and more!