Wednesday, September 9, 2020
Via Zoom (let's see your smile!)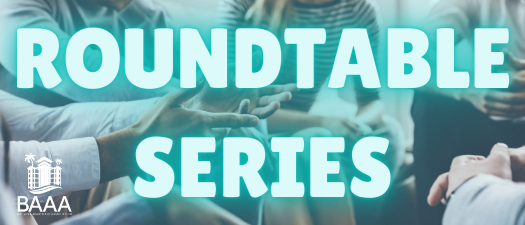 SUPPLIER GRUB & GAB


Wednesday, September 9
11:45 AM - 1:00 PM
Via Zoom (let's see your smile!)
---
How would you like to have lunch, learn from your peers, AND still practice social distancing and not have to drive across the Bay Area to meet?
This is open to suppliers only and will allow you to share ideas, best practices, and more. Hear from members of the BAAA Executive Committee share what suppliers can do right now to help them the most!
After registration, you'll receive a $10 foodservice delivery promo code (Doordash, Grubhub, etc..) to enjoy your lunch along with us!
Cost: $15 for Suppliers | $99 Roundtable Sponsorship
Sponsored by:
For More Information: