REACH Rental Assistance Program for Unincorporated Hillsborough
---
Thursday, November 19, 2020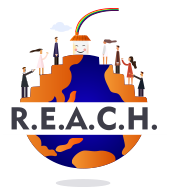 Has the COVID-19 emergency impacted your residents' ability to make rent? 
Do they need help getting back on their feet?
Please join BAAA for a free informational webinar to discuss the REACH rental assistance program available to residents in unincorporated Hillsborough County, Temple Terrace, and Plant City on Thursday, November 19, at 1 PM.  BAAA is organizing this webinar in association with Greater Tampa REALTORS®. 

This discussion will feature Michael Roberts, Executive Director of the nonprofit Real Estate, Education, and Community Housing (REACH).  The REACH program can provide up to $7,500 in rental assistance covering a period of up to 5 months.  Applications will be available through December 30th, 2020, or until funding is exhausted.

Please join this webinar to learn more about the program and ask any questions about it you may have.  Below is a flyer on the program you can distribute to your residents.
For More Information: