Webinar: Pinellas Eviction Diversion Program
---
Monday, November 23, 2020
Zoom Webinar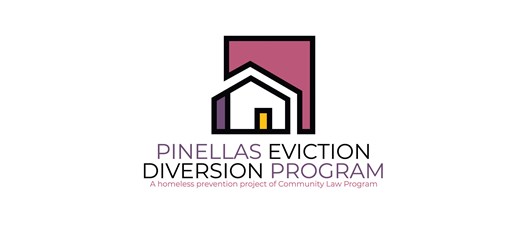 Have you filed an eviction on a resident or are you close to filing an eviction?
Consider this new program in Pinellas County to help resolve the dispute.
Please join BAAA on Monday, November 23 at 2:00 PM for a free informational webinar to discuss the Pinellas Eviction Diversion Program (PEDP) available to Pinellas County landlords and residents. The PEDP is a new program implemented by the Community Law Program, a local legal aid group, and provides mediation for residents/landlords in eviction disputes (both before and after an eviction has been filed), helps residents apply for available assistance, and if needed, helps the resident find a new home.

The webinar will feature Mercy Roberg, Staff Attorney for the Community Law Program, who will provide an overview of the program and answer any questions you may have about it. In short, the PEDP provides mediation at no cost if residents and landlords meet eligibility. Mediators serve as a neutral third party to work with residents and landlords to try to resolve the dispute. Landlords or residents can initiate the process, participation in the program is voluntary, and any resolution developed during mediation must be mutually accepted by both parties before anything can be binding. In some cases, the PEDP will have access to funding that covers past rent if that will help resolve the dispute.
Please join us for this webinar to learn more about the Pinellas Eviction Diversion Program.


For More Information: