How to lease & market when your world has gone crazy!
Come hear the latest insights and have your SIGHT set for success!
---
Online - link will be sent after registration. Members only!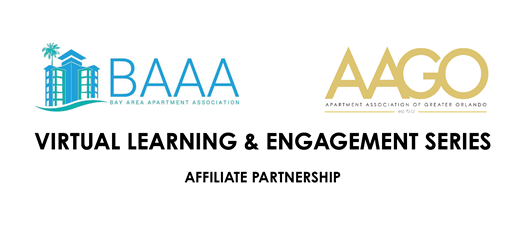 How to lease & market when your world is CRAZY!!
NEW DATE!! 4/28/2020



Keeping up with what's what in the world of multifamily marketing can be a full-time job. With so many new and exciting technologies and programs being introduced daily, it's easy to get overwhelmed and wonder which solutions are worth a closer look. And what about leasing? With so much competition, sales strategies should be polished. Throw the COVID-19 epidemic and it's downright overwhelming!
During this fast-paced session, attendees will be presented with the latest insights on leasing and marketing trends to consider. From simple customer-centric viewpoints to emerging marketing technologies, all trends that will be shared have the ability to move the performance needle. This session will generate new and different marketing solutions as well as guide deeper conversations on how the marketing world continues to change.
About Our Instructor
Virginia began her multifamily career over 25 years ago as a leasing consultant for Trammell Crow Residential Services. Throughout the years, she advanced her career, focusing on training, marketing, and operations for outstanding companies such as Summit Properties, Watermarke Companies, and ING Clarion. Love most recently served twelve years as VP, Leasing, and Marketing for Waterton. In June of 2019, Ms. Love joined Entrata, the multifamily industry's most comprehensive technology provider as Industry Principal on the organization's executive team. In her role at Entrata, Virginia is directly involved with marketing, product, and sales as an industry liaison to advance growth and innovation strategies at Entrata. Love has presented countless leasing, marketing, and operational speaking engagements, training sessions, industry conferences and events including Atlanta Apartment Association (AAA), Georgia Apartment Association (GAA), Multifamily Social Media Summit, Apartment Internet Marketing (AIM) Conference, NMHC Apartment Operations & Technology Conference, National Apartment Association Education Conference (NAA), Multifamily Executive Conference, RealPage Real World, and Entrata Summit.
For More Information: