Leading with Compassion: Property Management Under Stress
---
Tuesday, May 12, 2020
11:00 AM - 12:00 PM (EDT)
Online - Link will be sent after registration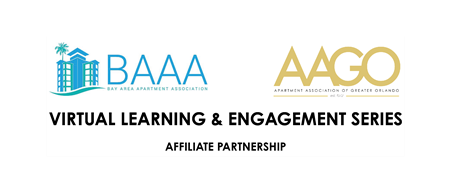 Leading with Compassion:
Property Management Under Stress
INSTRUCTOR: Kara Rice and Jen Piccotti, Swift Bunny
Class Time: 11:00 AM- 12:00 PM
Continuing Education Credit: 1.00
FREE for Members!
Strengthening Your Workplace Culture in Turbulent Times
There's a saying for times like these: "a system under pressure reveals its cracks." The coronavirus pandemic has drastically changed how multifamily workplaces operate – and revealing the cracks in companies' workplace culture. Teams are adapting to heightened risk and uncertainty while trying to best serve their stressed-out residents. How can multifamily leaders help team members to stay positive and productive during these turbulent times?
Join us for a discussion of real-world strategies to keep teams informed and engaged.
Login information for the webinar will be sent out once you register!
For More Information: