Hurricane Preparedness & Recovery Town Hall
The forecasters have just updated their hurricane forecast, are you ready?
---
Thursday, September 7, 2023
Via Zoom - No Camera Needed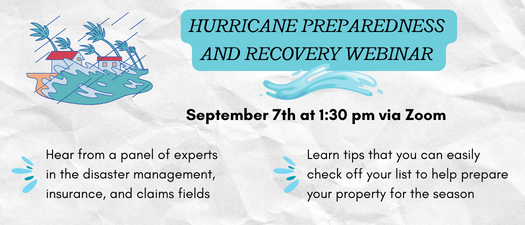 Tampa Bay narrowly avoided a huge catastrophe from Hurricane Idalia. You need to be ready for the next one!
We hope that you will join us for this panel discussion with experts from different fields that can provide recommendations for properties that will prepare them for a hurricane.
Discussion will focus on hurricane readiness (pre-storm), things to keep in mind during a hurricane, and post hurricane recovery. Each panelist will provide insight and recommendations from their vantage point.
This event is free for BAAA members to attend, and you must be logged in to register.
For More Information: