CAS - Certified Apartment Supplier Credential
Kick your career into gear with the Certified Apartment Supplier Credential
---
Wednesday, August 10, 2022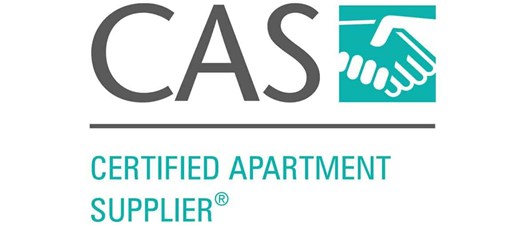 Certified Apartment Supplier (CAS) Credential
Location: Holiday Inn Express & Suites, 3025 N. Rocky Point Drive E. Tampa, FL 33607
August 10 - Orientation, Financials, Industry Essentials
August 11 - Property Maintenance
August 12 - Marketing
August 17 - HR
August 18 - Legal & Risk Management
August 19 - Resident Experience & Review

Certified Apartment Supplier (CAS) Credential
A valued supplier partner has a deep understanding of the apartment industry. This course helps you gain that insight so you can better position your products and services to meet industry needs. This course is ideal for new salespeople and will help industry veterans gain a better understanding of how apartment communities function and the challenges they face in their day-to-day operations.
The (CAS) training includes the following modules:
Financial Management
Fair Housing
Risk Management
Resident Experience
Details:
Time:

8:30 am to 5:00 pm for each module
Cost:

$575 BayPass, $675 Member Payment Discount, $775 Member Invoice Pricing, $1075 Non-Member
CEC:

6
Audience:

Suppliers
Prerequisites:

You must have completed the Supplier Success course and worked in the apartment industry for at least 12 months in a supplier role.
Completion Requires:

Four required courses (which total 26 hours) and meeting all examination requirements within 6 months of declaring candidacy.
Candidacy Period: 6 months
Extensions: 2 extensions; 6 months each; fee $75
Exam: 100 questions; 2 hours; $60 retake fee
Renewal: Annual; fee $100; 3 CECs; $50 reinstatement fee

Please note: Because this is a certification course with exam, the full cost of the course is due before class. Unpaid students will not be admitted.
For More Information: