Affinity Waste Solutions
3848 Moores Station Road Sanford, FL 32773
Supplier Partners
Member Since: 2015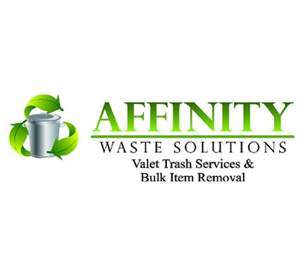 Organization Overview
Affinity Waste Solutions is a veteran & family operated, faith-based valet trash company established in Florida. Our valet program includes: 5 days a week valet service, split days off (Wednesdays and Saturdays), daily compactor clean up, Christmas tree removal, valet recycling if offered by the community, service common area trash bins and pet waste stations, annual pressure washing.

Affinity Waste Solutions also offers bulk removal, roll offs, and trash outs. We offer flat rates per pick up, no contracts required. Contact us directly for a trash out quote and bulk rates.

Affinity continues to raise the standard of valet trash removal throughout the nation, servicing in over 20 states and growing! We look forward to partnering with you in the near future!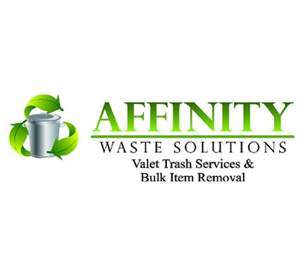 Colie Hamm
Regional Account Executive
Melissa Feliciano
VP of Sales, Florida
Business Designation
Veteran-owned, Local to Tampa Bay
Areas of Expertise
Recycling, Trash Porting & Valet Services, Waste Hauling