What You Need to Know: Hillsborough's Tenant Bill of Rights
---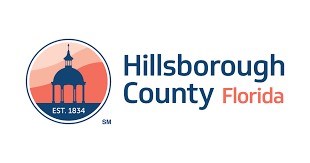 You are invited to the webinar – What You Need to Know: Hillsborough's Tenant Bill of Right – on
Tuesday, June 29 at 2PM
. The webinar will be led by J. Michael Williams, Managing Attorney with Fowler, Hein, Cheatwood & Williams. Mr. Williams specializes in apartment law, including issues related to source of income laws.
In March, the Hillsborough Board of County Commissioners adopted a Tenant Bill of Rights ordinance, applicable to unincorporated Hillsborough County. The ordinance requires landlords to provide a notice of rights to applicants and residents, a late fee notice to residents, and elevates source of income to a protected class, requiring landlords to consider all legal sources of income when evaluating prospective residents, including housing choice vouchers (Section 8). 
Enforcement of these provisions is set to begin on July 1, 2021.
Mr. Williams will explain the new requirements, how it applies to apartment communities, how leasing agents should approach inquiries, and the processes for what happens if your community does not comply with the law. If you are unable to make the webinar, a recording will be posted on the BAAA website. In the meantime, Hillsborough County has provided guidance on these new requirements, including two webinars and a written Q&A section,
AVAILABLE HERE
, as well as additional Q&As provided directly to BAAA, 
AVAILABLE HERE.


Additionally, BAAA hosted a introduction to working with the Tampa Housing Authority,
AVAILABLE HERE
.
For More Information: