Fair Housing & Beyond Seminar (Spring)
---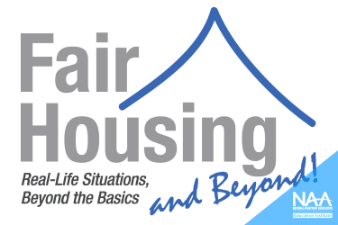 CLASS FULL - Registration CLOSED!!! 
Register NOW for our Fall class: October 17
Click link to Register:  FAIR HOUSING and BEYOND - FALL
"Fair Housing and Beyond"
DATE: March 9, 2018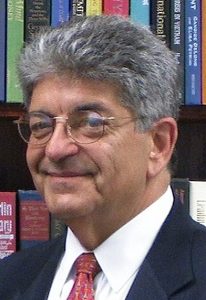 INSTRUCTOR: Doug Chasick, CPM®, CAPS, CAS, Adv. RAM,
CLP, SLE, CDEI, Lead Instructor, NAAEI Faculty 
This interactive class uses "Real life" scenarios covering many of today's challenges! 
This course was re-written Jan 2018.  Be the first to experience this "NEW" course!
Instructed by  Doug Chasick, "The Apartment Doctor".  
Earn 4-CEC's toward NAA Credential Renewals
Learning Objectives
Lesson 1: The Protected Classes and Discrimination
Identify the need for fair housing education of staff, the property owner, and the vendors contracted to the property
Describe the federal protected classes
Identify the protections that may exceed the federal protections from state or local government
Assess how fair housing rights extend to all residents and guests of the lease signatories
Recognize the difference in discrimination between treatment and impact.
Identify excuses and justifications for discriminatory practices in order to remove them.
Lesson 2: Focus on Disability
Describe the statutes that govern protections from discrimination against disability at the federal level
Identify the importance of demonstrating sensitivity to disability
Identify the range of "reasonability" in the definition of "reasonable" accommodations and modifications
Discuss issues of the disability protection that extend to other physical and mental health challenges that impact the property
Identify further resources
Lesson 3: Fair Housing and Property Operations
Analyze communications protocols and the role they play in avoiding fair housing
Determine issues in handling resident complaints
Identify documentation as the best defense against fair housing complaints, and set those guidelines in light of the statute of limitations requirements
Identify the impact of fair housing laws on resident selection
Identify fair housing advertising guidelines
Thank you to our sponsors:
NAAEI and IREM have partnered to develop this coursework and education initiative.
NAAEI represents the education and career development division of NAA.   
IREM serves as a professional association for managers of income-producing properties worldwide.
Agenda
March 9
8:00 AM - 8:30 AM

Check-In/Coffee

8:30 AM - 12:30 PM

Fair Housing & Beyond class
For More Information: