November 2016 Edition - Bayline Magazine
Date posted
November 1, 2016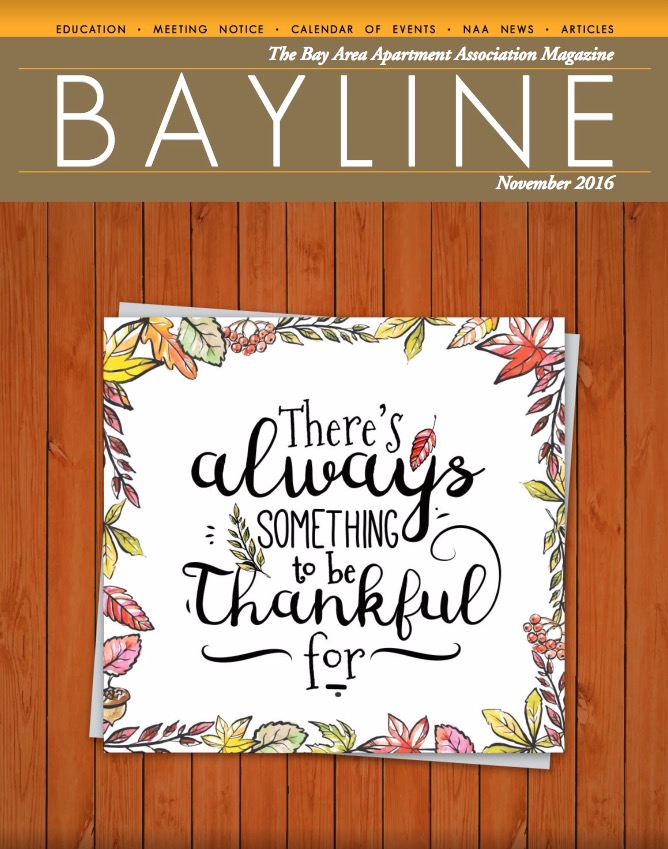 There's always something to be thankful for! And this month, we are thankful to all of you, our members, who help to make Bay Area Apartment Association successful.
Find out which BAAA members received FAA's Volunteers and Hall of Fame Award
Learn 10 Tips for Success
Read How to Receive and Process Criticism
Gift Buying Tips
Casino Night Photos
...and more!