Hillsborough County Tenants Rights Ordinance
Tenants Bill of Rights Adopted by Hillsborough County Commission
On March 3, 2021, the Hillsborough Board of County Commissioners voted 5-to-1 to adopt a Tenants Bill of Rights Ordinance. The Ordinance requires landlords to 1) provide a notice of rights to current residents at lease renewal and to prospective residents at time of application, and 2) provide a specific notice when late fees are incurred. The ordinance also elevates source of income to a protected class and makes it unlawful to refuse, or to treat different, anyone with a lawful source of income, including government assistance programs like the Housing Choice Voucher (Section 8) program.
BAAA organized two briefings to outline the contents of this ordinance. Below is a recording of the briefing held on Tuesday, March 9. Slides used during the this briefing are AVAILABLE HERE.
The requirements of the ordinance apply to properties in unincorporated Hillsborough County. To determine if your property is located in unincorporated Hillsborough County, you can use the Hillsborough County Property Appraiser's website. Navigate to https://gis.hcpafl.org/propertysearch/#/nav/Basic%20Search, and type in your address. In the search results, select the applicable property. In the information provided, you will find a list that includes "Tax District". If it says "U UNINCORPORATED" then the ordinance applies to that property (see below example).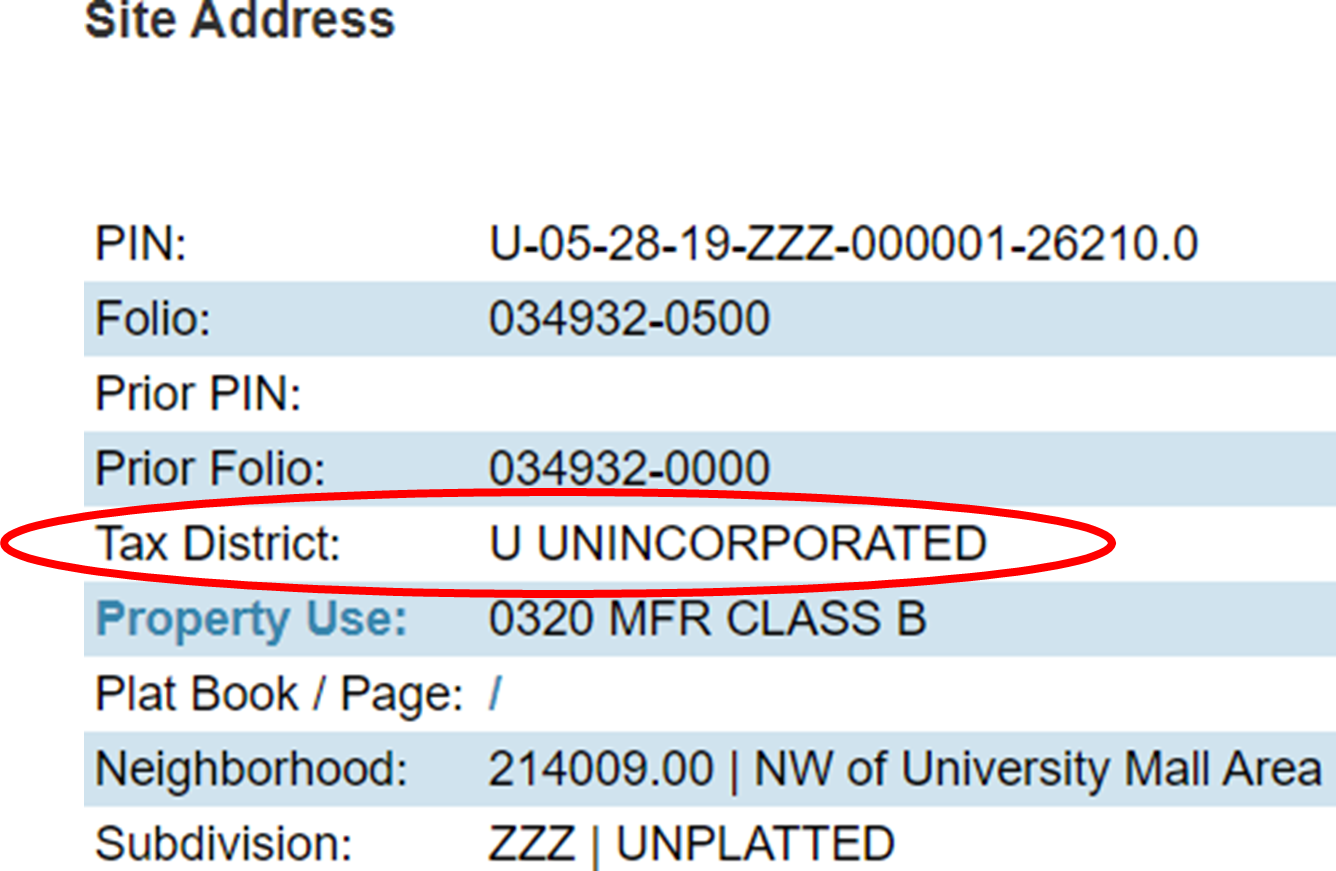 The ordinance is effective on March 15, 2021, but per the ordinance, "no penalties shall be assessed for conduct violating this Section occurring prior to July 1, 2021." The ordinance will be enforced by the Code Enforcement Department and the County Consumer & Veterans Services Department. Properties are subject to a $500 fine for violation of any of the ordinance's provisions.
In the coming weeks, BAAA's Affordable Housing Taskforce will work with County and Tampa Housing Authority Officials to provide further guidance and training opportunities for BAAA members regarding these new requirements. Please be on the lookout for these educational opportunities.