The Psychology of Marketing in Multifamily
---
Tuesday, June 27, 2023
10:00 AM - 11:30 AM (EDT)
via Zoom (no camera required)
The Psychology of Marketing in Multifamily
with Kate Irving Jarrell
---
MIND CONTROL: The Psychology of Marketing in Multifamily
Are we in control of our own decisions? What leads humans to buy one product over another?
In this in-depth discussion, we will look at the top 10 psychological phenomena that influence
decision making as well as PROVEN and free ways to use these tactics immediately to retain
customers, win prospects and connect with clients. This session would be perfect for
suppliers and owners alike!
What attendees will take away from this session:
The knowledge of the top 10 psychological tactics to influence others in buying
decisions
Real-life stories and experiences of how these tactics work in the human mind
Resources like books, podcasts and blogs to continue their interest
Real ways to use these tactics TODAY for supplier OR owners/operators in company
and/or apartment marketing.
Ideas for free promotion and marketing for any product or service
Connection and networking with other attendees
---
Event Details
Date: June 27, 2023
Time: 10:00AM - 11:30AM
1.5 CECs
---
Ticket Pricing
BayPass: FREE!
Members: $29+
Non-Members: $99
ABOUT YOUR INSTRUCTOR: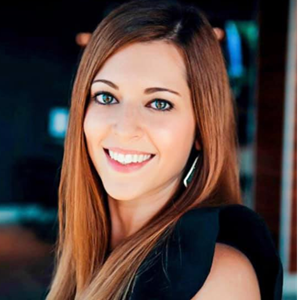 Joining the real estate industry in 2012 as a property manager, Kate Jarrell now leads the marketing team at True Homes as Operations Partner of Marketing. Using her unique fusion of creativity and innovation, Kate supports True Homes in their endeavor to provide more life for their clients, trade partners, employees, and stakeholders. Along with having an in-house graphic design team, the True Homes marketing team also excels in digital marketing, social media, email campaigns, event marketing, corporate branding, and more. Kate is a NALP and CAM designate, an educator for the GCAA, and a national speaker and trainer. She lives in Charlotte, NC with her husband, two perfect children, a cat, and dogs. Follow her on Instagram at @kateijarrell
For More Information: