Diversity & Inclusion Seminar
Registration closes: Mar 8, 2019
---

"DIVERSITY & INCLUSION" Seminar
Recommended for ALL BAAA members!
DATE: March 12, 2019
Early - MEMBER $59 (till Feb 25) / MEMBER: $69 (Feb 25 - Mar 8)
NON-MEMBER: $89
EARN 2.5-CEC's towards NAA Credential renewal
***************************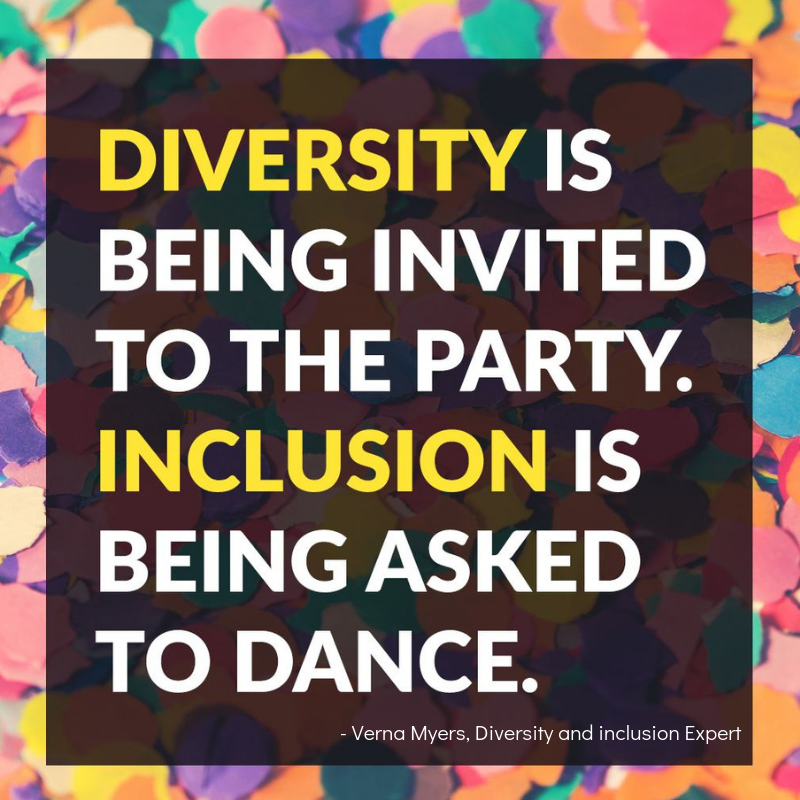 This training is designed to expose people to their unconscious biases, provide tools to adjust automatic patterns of thinking, and ultimately eliminate discriminatory behaviors. Because our implicit associations are stored in our subconscious, we may act on our biases without even realizing it. Often, our implicit biases contradict our values.
In simple terms, "diversity" is the mix and "inclusion" is getting the mix to work well together.
When people feel valued, they function at full capacity and feel part of the organization's mission.
Implicit Bias: Is the assumptions, stereotypes, and unintentional actions (positive or negative) we make towards others based on identity labels like race, religion, age, gender, sexual orientation, or ability.
Diversity: Is what we are, our ideas, work and life experiences, and our religious and cultural differences. Diversity is not just about hiring diverse people; it is about making everyone feel included.
Inclusion: Is the process of engaging all individuals to ensure they feel valued and essential to the success of the organization.
INSTRUCTOR: Jeffery Lorick - Pinellas County Office of Human Rights
********************
LOCATION: 5301 W Cypress St. (Tampa Housing Authority)
CHECK-IN: 8:30am - 9:00am (coffee/danish provided)
PROGRAM: 9:00am - 11:45am
*********************
Agenda
March 12
8:30 AM - 9:00 AM

Check-In/Coffee

9:00 AM - 11:45 AM

Seminar
THANK YOU TO OUR SPONSORS!
Click for details - See "registration" to purchase
CANCEL POLICY:
Email Debra@baaahq.org prior to "EARLY REGISTRATION" DEADLINE
NO REFUNDS after Early Registration deadline or for No-shows!
An alternate may be sent (Give NAME of replacement at registration desk)
MEDIA POLICY:
By registering for this event, you are authorizing the Bay Area Appartment Association to reproduce, copyright, use, publish, and/or display, now and hereafter, your personal image, name, likeness, photograph(s), testimonial for any legitimate association purpose for print and electronic usage.
For More Information: