Certified Apartment Manager (CAM) - 2019
"ONLY" Class in 2019 - REGISTER NOW!
Registration Deadline: MAY 17, 2019
---
Tuesday, June 4, 2019
at
8:00 AM (EDT)
to Thursday, June 6, 2019 at 4:30 PM (EDT)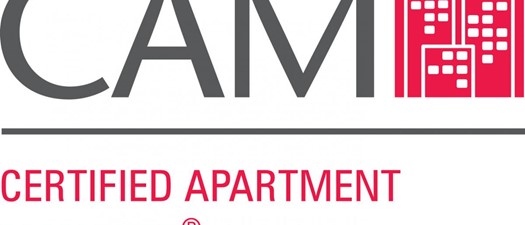 CERTIFIED APARTMENT MANAGER (CAM)
2019 (5-day course)
REGISTRATION/PAYMENTS DEADLINE: MAY 13, 2019
MEMBER-Early: $999 (till May 6)/Late Member: $1099 (May 7-17)
NON-MEMBER-: $1199 (till May 6)/$1299 (May 7-17)
**************
To Register: EMAIL completed REGISTRATION FORM (below) to: Debra@BAAAHQ.org
CLICK HERE FOR REGISTRATION FORM
***************
DATES: June 4, 5, 6 & June 17, 18 (5 full days)
TIME: 8:30-4:30 ALL Days
LOCATION: Tampa Housing Authority - 1st Floor meeting room
REQUIRED:
Bring Laptop or tablet for ALL days of this course!
Earning your CAM credential allows you to demonstrate your skills, knowledge, and ability to manage an apartment community and achieve owners' investment goals.
To obtain the CAM credential, candidates must complete the following requirements:
Minimum of 12 months of onsite property management experience
Successful completion of all CAM coursework (totaling 40 hours)
Complete all requirements and Final Exam within 12 months of declaring candidacy
What you'll learn about:
Occupancy rates
Comprehensive marketing plans
Sales team management and product readiness
Equitable treatment of current and potential residents
Resident retention and the maintenance of a positive company image
Consistent and ongoing resident communication
Positive resident service and issue resolution
Enforcement of company policy in compliance with laws and regulations
Property inspections
Preventive maintenance programs
Service request process
Apartment turnover process
Contractors and vendors
Recruitment, hiring, orientation and training of high-caliber employees
Systematic employee evaluation
Employment regulations and record keeping
Analysis of the property's financial operations with corrective actions for underperformance
Monitoring of property performance to achieve the owner's investment goals
Accounting principles and practices
Maximizing net operating income
Reporting property performance honestly and accurately
Once you have successfully completed the program, you'll have the following Credential Benefits:
Listed with NAA as CAM (renew annually)

Annual subscription to units magazine

Discounted prices for industry products

Credential certificate, pin and renewal wallet card

CAM credential logo use on business stationery

RENEWAL is annual - Requires renewal fee and 6-CEC's each year
Agenda
June 4
8:30 AM - 9:00 AM

Check-In/Coffee


SAME for ALL Class days! June 4, 5, 6 & June 17, 18
8:30 AM - 4:30 PM

Class - LUNCH PROVIDED


SAME for ALL Class days! June 4, 5, 6 & June 17, 18
THANK YOU TO OUR SPONSORS!
Click for details See registration to purchase
| | | |
| --- | --- | --- |
| JUNE 4 | JUNE 6 | JUNE 17 |

CANCEL POLICY:
Email Debra@baaahq.org prior to "REGISTRATION DEADLINE"
NO REFUNDS after Early Registration deadline or for No-shows!
An alternate may be sent (Registration form required)
MEDIA POLICY:
By registering for this event, you are authorizing the Bay Area Appartment Association to reproduce, copyright, use, publish, and/or display, now and hereafter, your personal image, name, likeness, photograph(s), testimonial for any legitimate association purpose for print and electronic usage.
For More Information: