The Creepy Crawly Chronicles: Bed Bugs & Beyond
Bed Bugs, Spiders, Roaches ... OH MY!
---
Tuesday, February 23, 2021
virtual course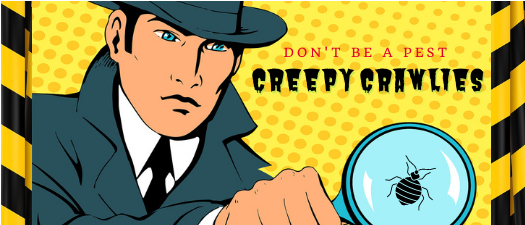 Creepy Crawlies Chronicles: Bed Bugs & Beyond
---
Instructor: Tami Swanson, Massey Services 
9:00 AM - 12:00 PM
Continuing Education Credit: 3.00
Mo' Pests... create Mo' Problems!
Join us for this informative and engaging, hybrid (in-person or online) seminar led by industry experts geared towards helping you understand the importance of pest control and the liability creepy crawly critters pose to your property!
During Creepy Crawlies: Bed Bugs & Beyond, you will learn about-
The roles and. responsibilities of both the resident and the housing provider and how to ensure compliance thereof,
Identifying and substantiating the cause of the pest problem,
Tips and tricks to keep your property pest-free
---
Sponsored By
For More Information: