2018 Nominations & Tier 1 Tickets end 12/14!


BAAA Gold Medallion Awards
The Gold Medallion Awards program recognizes the "Best of the Best" in the Multi-family industry. The event begins with professional networking and reception followed by the presentation of awards in multiple categories.
2018 Gold Medallion Awards
We are very excited for the "Diamonds & Pearls Gala
Celebrating 30 Years" on Saturday, January 19, 2019.

Location: Hilton Tampa Downtown
3rd Floor, Bayshore Ballroom
211 North Tampa Street
Tampa, FL 33602-5805
Ticket price per person is as follows and includes reserved seating:
$100 per person before December 14th, ticket will be mailed
$125 until January 2nd, ticket will be mailed
$150 until January 9th, ticket will be available at will call

Nominations: You will automatically establish an account when you create an entry application for the first time (NOT YOUR BAAA MEMBER LOGIN). This is the account you will use to submit all nominations. All submission forms, file uploads and payment fees will be handled through this site. After creating an entry application, you may begin working on your forms and uploading the required files. You can save your work as you go and return to the site as often as needed, but not after finalizing and submitting the entry. All submission materials and entry fee payments must be completed and submitted by the submission deadline. Use the button below or copy and paste thegmas.secure-platform.com/a into your browser to begin. $25 per nomination except for Associate categories, which are all free. All nominations require payment at time of submission.
Community Awards​

New Construction/Lease-Up Major Rehab Community

Community Manager
Assistant Manager

Maintenance Rookie Housekeeper

Associate Sales Person
Associate Office Mgr/Marketing Director

Associate Field Technician

Sponsorships: We have opportunities available for all budgets. Learn more and become a sponsor today at www.thegmas.com/sponsorships.html

Drink Tickets: Don't stand in line at the Gold Medallion Awards! Pre-purchase drink tickets now in increments of 5. Only available before the event and is good for up to top shelf liquor, beer and wine. Available as an add-on during your ticket purchase or at https://www.baaahq.org/products/awards.
There will be both credit card and cash bars. All will accept our drink tickets.
Unpaid drink ticket orders will not be filled. Must be paid in full prior to the event.
Drink tickets are $10 each and will be sold only in increments of 5.
You will be charged for the number of drink tickets ordered, not how many are turned in.
There will be no additional drink tickets available at the Awards.
Complimentary Parking: Ft. Brooke Garage, 107 N Franklin St, Tampa, FL 33602
Please take a ticket upon entering the garage. You will be given a validation ticket during registration.
For more information, https://www.tampagov.net/sites/default/files/parking/files/Validation_Instructions_0.pdf
Use Sky Bridge located on 3rd floor to access hotel.

Requested Attire: Formal accenting diamonds and pearls.

Discounted Hotel Information: 2 Double Beds Pool View or 1 King Pool View starting at $209 +tax/night. Book by December 20th at https://www.hilton.com/en/hi/groups/personalized/T/TPANTHF-BAYAAA-20190119/index.jhtml?WT.mc_id=POG or by phone 813-204-3000 using code BAYAAA.

Dietary Restrictions: Email awards@baaahq.org with your accomodation request before Friday, Janaury 11th.

Event Contact: Krystal Ferm, Director of Events & Sponsorships, Krystal@baaahq.org 813-882.0222 x2

By registering for this event, you are authorizing the Bay Area Appartment Association to reproduce, copyright, use, publish, and/or display, now and hereafter, your personal image, name, likeness, photograph(s), testimonial for any legitimate association purpose for print and electronic usage.
2017 Gold Medallion Awards
The 2017 "Black & White Gala" themed Gold Medallion Awards was held on January 12, 2018. We had a wonderful time recognizing excellence in the Multi-Family Housing Industry. We could not have done this without our amazing sponsors, and of course, congratulations to the well-deserving winners!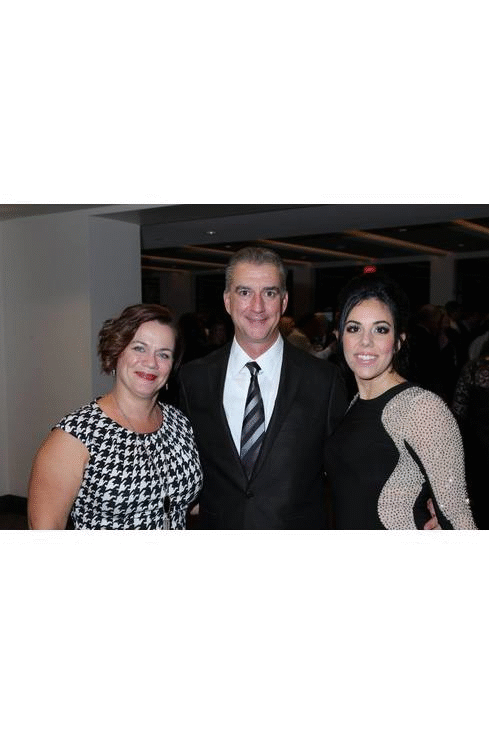 ---
Congratulations 2017 Winners!
Affordable Community
Under 250 units: Metro 510
251-399 units: Windtree Apartments
Over 400 units: Windermere Apartments
Conventional Community
Under 250 units: Vinings at Hunters Green
251-399 units: Lucerne Apartments
Over 400 units: Solaris Key
Major Rehab Community
Under 250 units: Regency Palms
251-399 units: Mabry Manor
Over 400 units: Hanley Place
New Construction/Lease Up Community
251-399 units: The Fitzgerald
Social Media Community
251-399 units: Crescent Westshore
Associate Member
Fernando Ramos - Wayne Automatic Fire Sprinklers
Associate Member Company
Associate Office Manager
Tina Arbogast - Greater Quality Pool Service
Associate Rookie
Diyanni Kinsey - Advanced Plumbing
Associate Sales Person
Brian Wheless - Chadwell Supply
Regional Manager
Elizabeth Collins - JMG Realty
Corporate Employee
Angela Taylor - WRH Realty Services
Groundskeeper
Under 250 units: Jose Echavarria, Autumn Place
251-399 units: Corey Marden, Victoria Landing
Over 400 units: Hector Rivera, Windermere
Housekeeper
Under 250 units: Miriam Perez, Viridian Apartments
Leasing Professional
Under 250 units:

Nick Metts, Vinings at Hunters Green

251-399 units: Geanna Arnold, Plantation at Walden Lake
Over 400 units:

Nadia White, Lansbrook Village
Leasing Rookie
Under 250 units:

Jamaries Cruz, Ella at Encore

251-399 units:

Natalia Dumeng, Sienna Bay
Maintenance Supervisor
Under 250 units:

Miguel Rojas, South Pointe

251-399 units:

Nelson Otero, Sweetwater Cove

Over 400 units:

Yolanda Villegas, Briarcrest at Winter Haven
Maintenance Technician
Under 250 units:

Norman Myers, Grand Reserve

251-399 units:

DeRodderick Jennings, Grand Reserve at Park Isle

Over 400 units:

Brendalee Nieves, LIV @ Clearwater
Maintenance Rookie
Assistant Manager
Under 250 units: Bianca Kirschner, Tempo at Encore
251-399 units:

Ashley Rachman, Beacon 430

Over 400 units:

Maritza Rodriguez, Hanley Place
Community Manager
Under 250 units:

Kayla Stoddard, Casa Corsicana

251-399 units:

Jay Thompson, Beacon 430

Over 400 units:

Audra Farmer, Hibiscus Springs
Volunteer of the Year
Leslie DeMaio, Vinings at Hunters Green, Milestone Management
Associate Volunteer of the Year
Amanda Johnson, Arbor Contract Carpet